Resume Writing Group Reviews:
What Our "Competition" Doesn't Want You To See!
Click Here To View Video Testimonials From Our Clients


The Resume Writing Group services more than 8,000 clients per year and less than 1/3 of 1% leave negative reviews!
Think of ANY large company you LOVE (Disney, Macy's, etc;) and you'll often find that the percentage of negative reviews we get is LESS than or equal to most of them!
Around the 'net, our competitors have posted FAKE sites "reviewing" The Resume Writing Group and adding fictitious postings from clients we've never had. On each of these sites, you'll find a form to leave a "review" of The Resume Writing Group but you'll notice that unless you write negative words about us, the review never actually posts.
If you're unsure about ordering from us, click "CONTACT" on our menu and send us your current resume. We'll reply within 1 business day (usually much sooner) and send you a free critique & analysis. THEN decide whether or not to hire us to write your new resume!
In the meantime, here are some screenshots from our many positive reviews: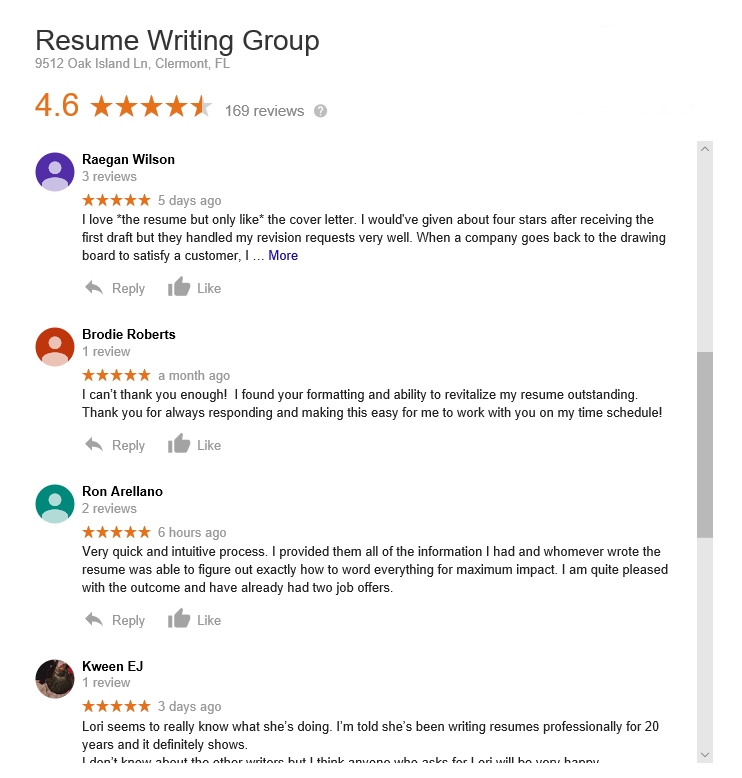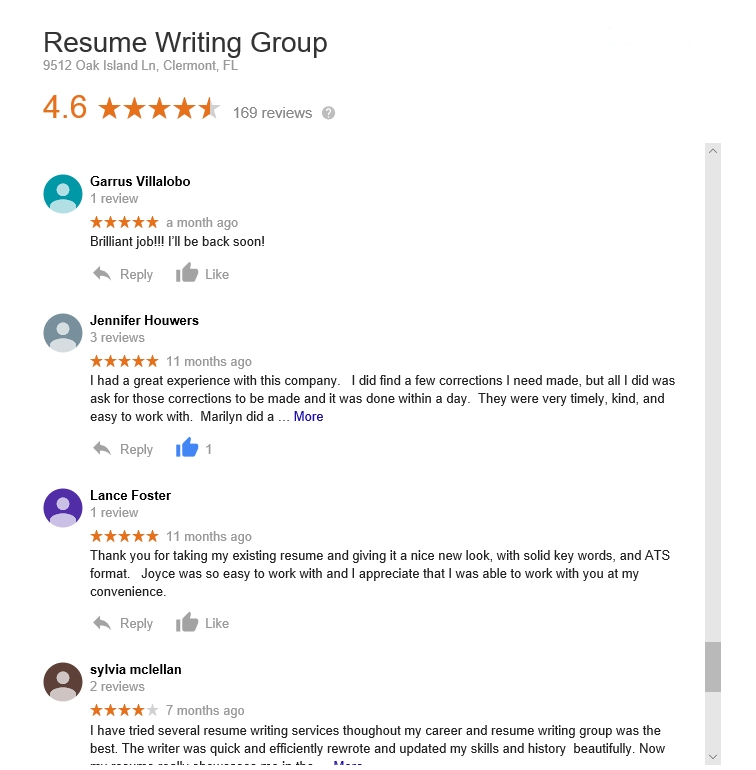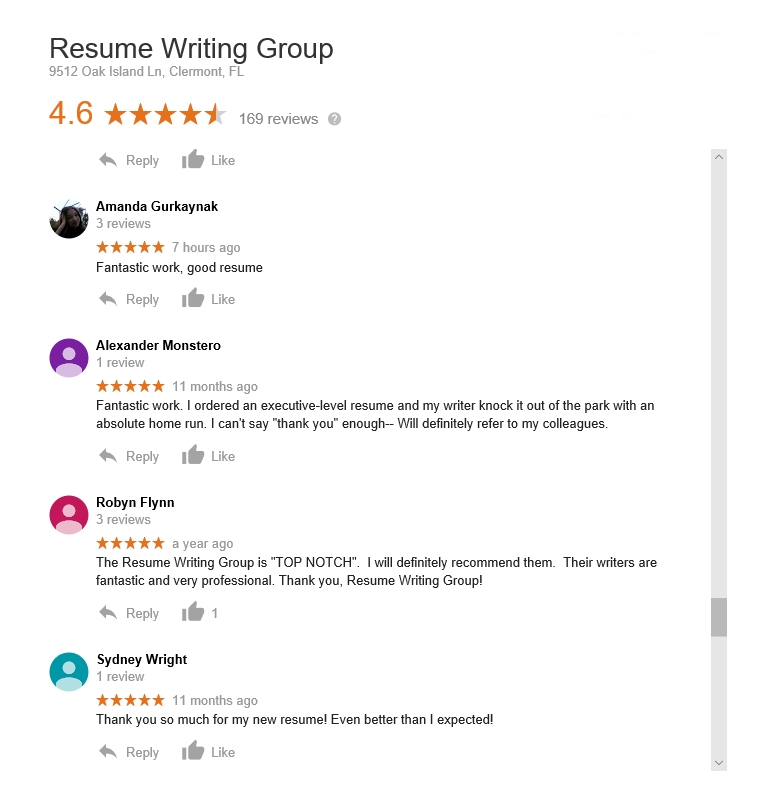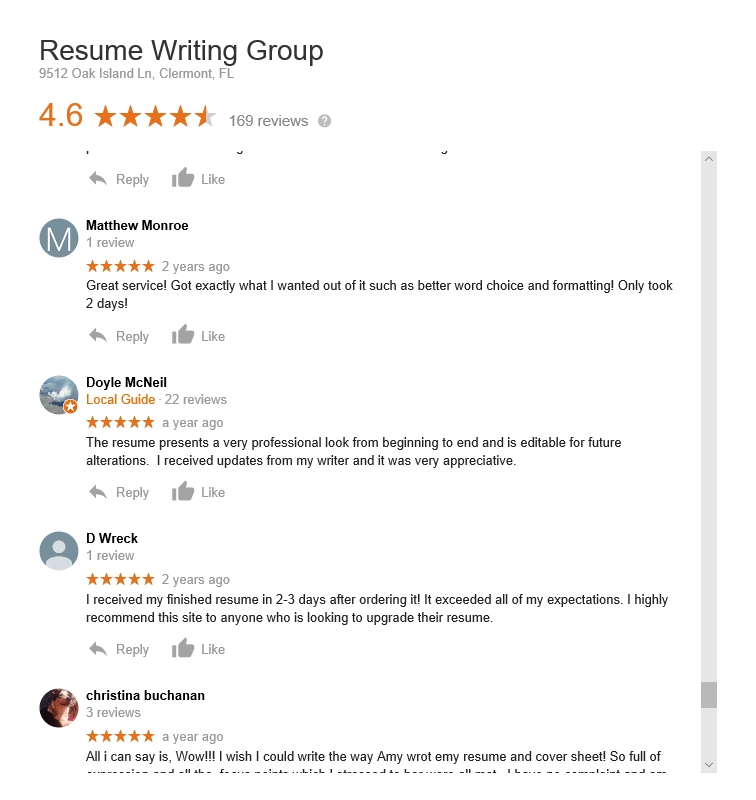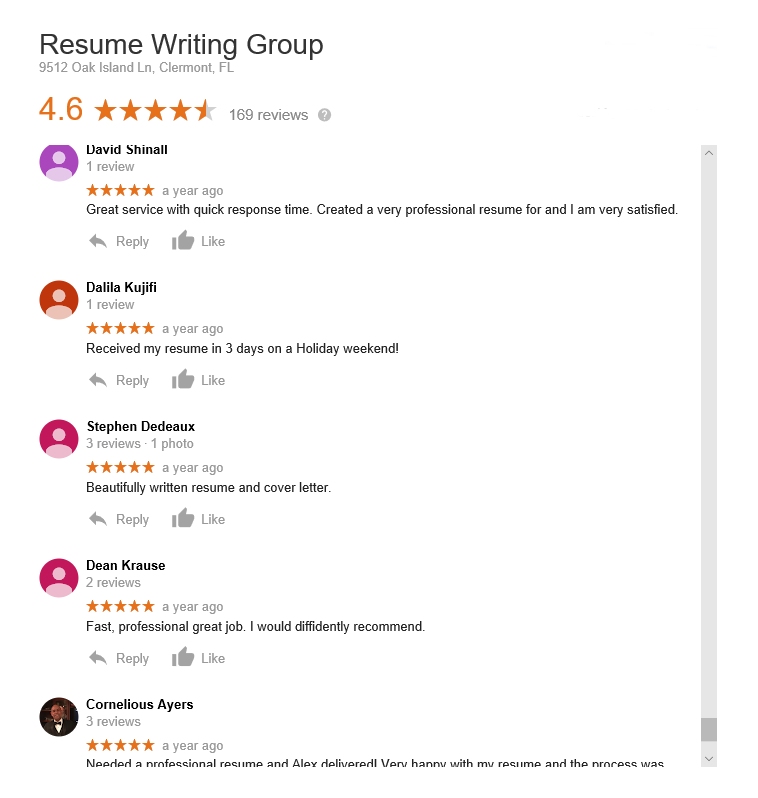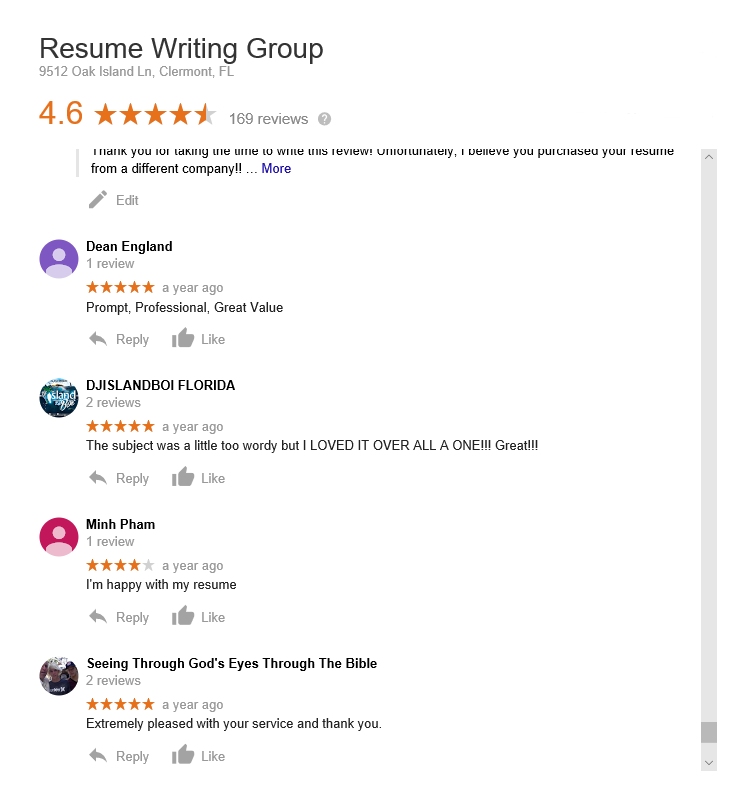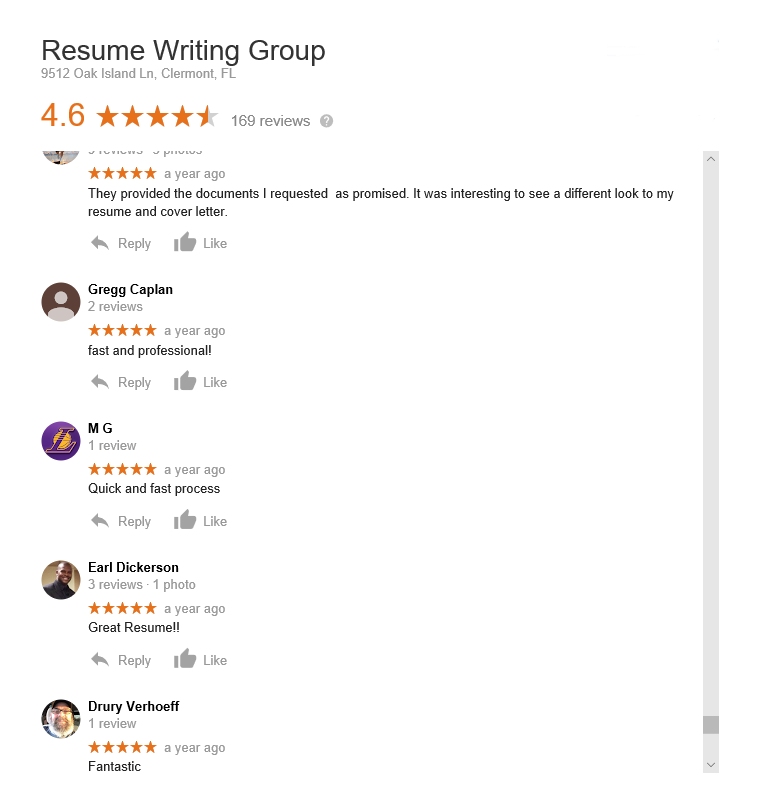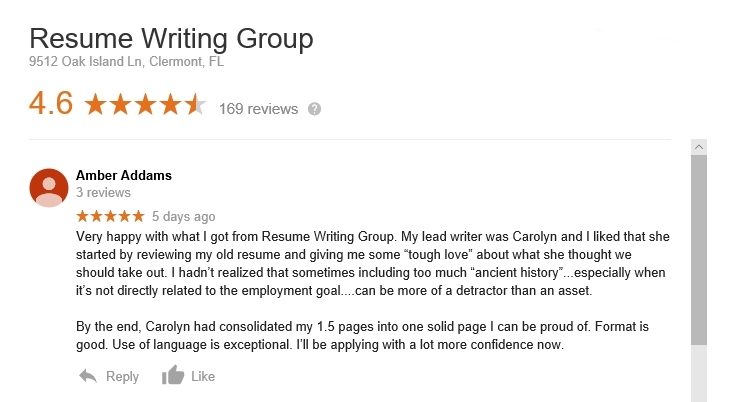 READ EVEN MORE REVIEWS OF RESUME WRITING GROUP HERE!
Need More Info? See: "Reviews of Resumewritinggroup.Com Explained"
-or-
"Resume Writing Group Reviews Debunked!"