The Dental Assistant Resume: 5 Essential Tips
As professional resume writers, we create resumes and cover letters for a wide array of careers. Lately, we have noticed that many people are coming to us for a dental assistant resume or dental hygienist resume, and while we have several writers on staff that specialize in medical and dental resumes, we thought we'd share a few tips for those that might want attempt to write their own resume
1. Create The Resume Shell
In general, resumes need to include several standard sections. Typically, at the top, you'll find basic contact information, such as your name, phone number and email address. From there, many people add an objective statement, which is simply describing the type of job and work environment you seek.
Objective statements aren't a requirement, so if you are uncomfortable adding this section, it can be omitted. Still, it can provide a touch of personality to a resume and if you can create a statement that is enthusiastic and well-written, it can be a good addition. These are tricky to write, however, which is one reason why we recommend hiring a professional resume writer to create your resume.
The work experience section comes next, and this is where you list previous employment experiences, beginning with the most recent job and working backward. After that, you should add your education and any certifications that you have earned. You typically do not need to include your high school education in this section unless this is your first work experience after graduating from your dental program.
If you have room at the bottom of the page, many people like to add a section of hobbies and interests. This would be a short list of what you enjoy when you aren't at work. This provides a glimpse into your personality, but it also can set you apart from other candidates. For instance, if you run marathons, this shows that you can work hard toward a goal. If you volunteer for a charity, this shows that you care about others. Try to limit these hobbies to about four items and don't simply add bland, non-descriptive items such as reading or watching movies, spice it up a bit.
2. Keep The Style Consistent
you've created the shell of the resume, you can work on creating a cohesive style for the document. We recommend that you stick with just one typeface and use variations of that typeface, although some people will use a separate typeface for their name, such as something with a bit of flair, and then use a second typeface for the rest of the document.
Using just one typeface keeps the style clean and consistent, which is what you want with most resumes. You can improve the design by simply using boldface and small-cap versions of the typeface. But you need to keep the style the same throughout. For instance, if you used bullets to highlight work experience responsibilities in one section, don't use dashes in the next section. If you boldfaced one employer name, don't italicize the next one. This makes the resume look sloppy, and it's harder for a hiring manager to read.
In general, don't worry too much about the design. While you might find samples of resumes that feature interesting designs, the content of your resume is far more important than the design. Keep it simple and clean, so that the hiring manager focuses on your skills and qualifications rather than the design.
3. Omit Unnecessary Information
When crafting your dental assistant resume or dental hygienist resume, the most important information is your dental-related work experience and your dental education. Dental assistants typically attend a year-long training program through a vocational school or community college and then earn certification. Dental hygienists typically must earn an associate's degree, although some will earn higher degrees.
Any dental or even medical-related work experience and education or certifications will be relevant on a dental assistant resume or dental hygienist resume. Typically, other types of work experiences are not as relevant and often can be omitted. For instance, you typically don't need to list part-time jobs you held in high school or college on the resume unless you are applying for your first job as a dental assistant or hygienist.
Additionally, if you are switching careers, you can list other types of work experiences on your resume as these experiences may not be related to dentistry, but they also can showcase other important skills you possess such as people skills, organizational skills, creativity and responsibility.
Unless you are fresh out of dental school, your high school education can be omitted, as it is less important than college-level or vocational training. Additionally, there are several items that you never want to include on an American resume. This includes your age, gender, marital status, religion or a picture of yourself. Eliminating all of these unnecessary items can help you keep the resume to just a single page, which is the preferred length for most resumes.
4. Quantify Your Skills
Whether you have years of experience as a dental assistant or hygienist or you are just getting started, a hiring manager needs to be able to read your resume and have a solid idea of your abilities. It's not enough to simply list work experiences with no explanation or too little explanation.
For instance, if you are creating a dental assistant resume, rather than stating that you "helped with many dental procedures," it would be better to state, "assisted with endodontic therapy, dental implant surgery, dental extractions, fillings, crowns and bonding." This provides a clearer picture of your experience rather than just stating "procedures."
Here's an example of a resume where the writer did a poor job of quantifying their work experience:
DENTAL ASSISTANT
Smith Dental Group/2019-Present
Helped with many dental procedures
Took X-rays & dental impressions
Performed various office management tasks
Took notes regarding medical history
On the flip side, here's an example of a resume where the writer quantified and explained their work experience more clearly.
ASSISTANT
Smith Dental Group/2019-Present
Assisted with endodontic surgery, dental implant surgery, extractions, fillings, crowns and bonding procedures.
Took & developed dental radiographs
Completed detailed medical histories for 100s of patients
Created an inventory management system for office supplies, reducing costs by 25%
Handled infection control tasks, including sterilizing instruments and equipment
This second section provides more detail so that a hiring manager has a better idea of the skills you possess. Even for non-dental work experiences, you should provide a clear picture of your responsibilities and skills, as many of these skills are important to all employers. For instance, your ability to manage work schedules at another job might translate into your ability to manage patient appointments and scheduling, if needed. Quantifying your skills is where resume writing becomes more of an art form than most people understand, and because this can be tricky, it's yet another reason to consider use a resume service.
5. Keep It Error Free
Did you know that the majority of hiring managers will toss out a resume if it has just one spelling error? Ensuring that your resume is free from spelling, grammar and other careless errors is crucial. You also cannot simply rely on a basic spellcheck program to pick up all of your errors. Even more advanced systems won't catch everything, so what's a person to do?
While you do want to run your resume through a spellcheck program, you also need to edit it carefully yourself. We recommend that you pass it along to at least two other people to read it over for errors. Many mistakes are tough to spot, which is why you need several eyes looking at your resume.
For instance, if you type "manger" instead of "manager," or "there" instead of "their," a spellcheck program might not catch these types of errors. You might not notice them either, which is why it's smart to ask for help. You also can read the resume out loud, which sounds silly, but helps you focus on each word as well as studying the flow of the words you write. If it sounds awkward when you say it out loud, you might need to rewrite it.
Our #1 Resume Tip
All of these tips can help you write a good resume, but if you truly want to ensure that you have a job-winning, dynamic and error-free resume, our best advice is to stick with a professional resume writing service.
At Resume Writing Group, we write thousands of resumes throughout the year, including dental and medical resumes. We hire only full-time, experienced resume writers and every resume is edited carefully by your writer as well as another resume professional. This ensures that your resume is error-free and strategically crafted to appeal to a hiring manager.
While you might be hesitant to pay for professional resume services, think of a resume as an investment in your career and the easiest path to a great new job. Additionally, our resumes include a unique guarantee. If you use our resume and follow our advice, but are not hired in 45 days or less, we will revise your resume, refund its cost and give you an additional $100. That's how certain we are that our resumes are high-quality, job-winning documents.
Whether you need a dental assistant resume, a dental hygienist resume or another type of medical or dental resume, the team at Resume Writing Group can help. We have more than 18 years of experience and have created more than 125,000 resumes for people in a wide range of industries. Head to our homepage and click on the Get Started tab, and a resume professional will get started on your professional resume.
---
« back to ARTICLES
---
Hire Us To Write YOUR New Resume Today!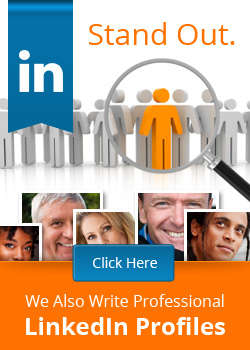 Meet Our Resume Writing Team:
As a group, our team of dedicated professional resume writers has experience creating highly successful resumes for all fields, levels of work experience, and employment situations. Below are a few of their biographies...
Patricia | Brooks | Rita
Amy | Carolyn | Roger
Joseph | Lauren | Tabia
Gabrielle | Rose | Lori