How To Create The Perfect Social Worker Resume
If you are searching for a job as a social worker, then you need a fantastic social worker resume, one that stands out from the competition. While you might be an expert in your field, chances are you don't know how to create a dynamic, eye-catching resume, but we can help. Here are some facts about the career of a social worker, as well as some helpful hints for resume writing.
Facts About Social Work
Social workers are always in demand, and the U.S. Bureau of Labor Statistics estimates that this industry will increase in need by 13% or more in the next ten years. The average job growth rate for all types of careers is about 4%, so you can see that social workers will be needed in larger numbers than in many other occupations.
The average median salary for a social worker is about $51,000, which doesn't include potential benefits such as health care and paid time off or continuing education opportunities. Social workers might work for child welfare agencies, family services agencies, mental health clinics, hospitals and even for private companies.
Employers typically expect that a social worker will have earned a bachelor's degree, although many clinical social workers will be expected to have earned a master's degree as well as completing several years of supervised work experience.
Tips For Creating A Social Worker Resume
1. Curate The Best Information, Leave Out Nonessentials
At Resume Writing Group, we see a lot of homemade resumes, and one of the big mistakes people make when writing a professional resume is to include information that's not really relevant.
For instance, on an American resume, you don't include a photograph or information about your age, marital status, religion, etc. You also typically don't list your high school information or jobs you held before becoming a professional social worker. Yet many people will include irrelevant work experiences.
Your high school education is only relevant if you are creating a social worker resume to gain an internship or part-time job during your college years. Once you have a college degree, that college degree is all that matters. Unless this is your first job out of college, you also don't need to list part-time jobs you've held in the past, unless those jobs are relevant to your field, such as an internship.
2. Quantify Your Skills
When writing a resume, you shouldn't just create a list of skills. We see resumes all the time where the person might create a "Skills" section and list vague statements such as communication skills, writing skills or teamwork skills. You can showcase those skills in the Work Experience section by quantifying your abilities.
For instance, perhaps you created a checklist for potential foster families to help them ease the transition of foster children into their homes. This showcases your critical thinking and writing skills. No matter what tasks you handled at each work experience, it is important to describe how your skills benefited an employer and/or your clients.
3. Edit, Edit & Edit Again
Even the best speller or grammarian can make a mistake. Unfortunately, hiring managers often toss out resumes with just one spelling error. If you have a resume with multiple spelling, syntax or grammar errors, it's likely that your resume won't make it past the hiring manager's trash bin.
Not only should you edit your resume carefully (don't just depend on spellcheck or Grammarly!), but you need to have at least one or two other people read through it. At Resume Writing Group, each of our resumes is edited by your professional resume writer as well as a professional resume editor. This editor checks for errors, but they also analyze the resume from a strategic viewpoint to ensure that it truly sets you apart from other job candidates.
4. Personalize Each Resume
When you see a job posting, read it carefully. Not only should you determine if you are a good fit for a position, but you also need to be sure that your resume includes precisely what the hiring manager wants to see. Never just turn in the same cookie-cutter resume to a dozen hiring managers. You need to tailor each resume to the job posting.
This is especially important these days as most resumes are submitted online and run through applicant-tracking software. This software is programmed to look for specific keywords, and usually, you can find these keywords in the job posting. However, there is always the danger of keyword stuffing, and if your resume reads awkwardly and sounds like you just plugged in a ton of keywords, this won't appeal to human hiring managers.
You need to create a personalized resume that will appeal to hiring managers as well as applicant-tracking software (ATS). This can be tricky, which is one of many reasons why we recommend tip number five.
5. Consider Using Professional Resume Writing Services
While the first four tips can be helpful, all of them can be easier said than done, which is why we recommend that you hire a professional resume writer to create your social worker resume. Resume writing is a bit of an art form, and it's usually best to call in an expert. If you have any doubts about the quality of your current resume or you aren't 100% comfortable with your writing and editing skills, it's better to hire someone who has the experience needed to write a top-notch resume.
At Resume Writing Group, our team of professional, full-time resume writers can craft a job-winning social worker as well as providing you with additional items such as a cover letter or LinkedIn profile. We have several writers that specialize in writing resumes for social workers, counselors and others involved in health and human services.
If you need a social worker resume, Resume Writing Group can provide you with a dynamic, error-free resume that attracts the attention of hiring managers as well as a resume that is ATS-compliant. To get started, click on the Prices & Services tab on our homepage and select the services that best fit your needs.
---
« back to ARTICLES
---
Hire Us To Write YOUR New Resume Today!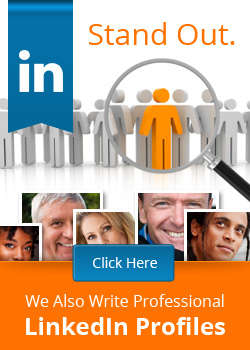 Meet Our Resume Writing Team:
As a group, our team of dedicated professional resume writers has experience creating highly successful resumes for all fields, levels of work experience, and employment situations. Below are a few of their biographies...
Patricia | Brooks | Rita
Amy | Carolyn | Roger
Joseph | Lauren | Tabia
Gabrielle | Rose | Lori