The Accountant Resume: Should You Write Your Own?
As an accountant, you know plenty about financial documents, taxes, bookkeeping and a dozen other related tasks, but you might not know much about how to create a resume. A great accountant resume can set you apart from other job applicants and while you might be tempted to write your own resume, here's why that might not be the best idea.
1. You Are A Numbers Expert, Not A Writer
Of course, there are probably one or two accountants that have gone on to write bestsellers (John Grisham has a bachelor's degree in accounting), but, in general, most accountants aren't experienced writers. After all, we don't hire accountants for their sparkling prose, but rather their ability to ensure our taxes are completed correctly and our finances are in order.
As you know, many people try to do their taxes themselves and often make mistakes, so accounts fully understand the importance of hiring financial experts. It's just the same with a resume. If you want a resume that sets you apart from the pack, a professional resume writer is your best bet. Our team of resume experts has the experience needed to create a top-quality resume, and several of our writers specialize in writing resumes for bookkeepers, accountants and CPAs.
2. Resume Writers Are Strategic
A resume is meant to make a great first impression, but how do you do that? One of the best ways to make an accountant resume stand out is to quantify your skills so that a hiring manager quickly can see what you can accomplish. Most hiring managers only spend about a minute reading each resume they receive, so you have little time to get your points across.
Under your work experience section, you will want to include bulleted lists of your work tasks under each work experience. These bulleted lists should showcase your skills. You wouldn't want to simply say, "performed monthly bank reconciliations," when you could state instead "performed monthly bank reconciliations for 25+ clients" or "performed monthly bank reconciliations and account analysis for assets worth more than $20 million."
Those last two options provide a clearer picture of what you handled during that work experience. Anytime you can provide a hiring manager of how much work you handled or how you saved money or streamlined operations, this is going to be seen as an asset. All of your fellow accountants may have handled similar tasks, but you might have had stronger results, or you just might be the only person who bothered to quantify your skills on your resume.
3. Resume Writers Know What To Include & Omit
Many people include too much on their resume and some people include information that hiring managers don't really care about. In most cases, your accountant resume should be no longer than a single page. This means you typically want to omit all non-relevant work experiences as well as items such as your high school education.
If you are an entry-level accountant or applying for an internship, high school graduation might be relevant, but typically hiring managers only want to see college-level education listed on a resume. They also only want to see work experiences that relate to accounting or finance, so unless this is your first accounting job out of college, skip your job experience in retail or as a barista.
Several other items should never appear on an American resume. For instance, do not include a picture of yourself. This is common in some parts of the world, but not appropriate in the United States. You also shouldn't include your age, ethnicity, religion, marital status or whether or not you have children. These are questions hiring managers can't even ask, and they don't belong on a resume.
You also don't want to include a list of vague skills, such as saying to possess strong people skills or communication skills or that you are a team player. These are just empty cliches, and, as we stated in our last point, you should quantify your skills rather than simply state that you have them.
Additionally, resume writers know what's trending in the resume world. You might have a dusty old resume from the early 2000s, but it might not include what today's hiring managers want to see. Hiring a resume service is the best way to ensure that you have a dynamic, strategic, modern resume.
4. Resume Writers Can Create Error-Free Resumes
vThere have been many studies that showcase how hiring managers feel when they spot careless errors on resumes. Most hiring managers will tell you that at least half of all resumes contain at least one spelling error and most of these resumes end up in the trash.
A basic spellcheck program should not be depended on to catch all of the possible errors on your resume, and even if your writing skills are strong, you might not even catch all of the mistakes. At Resume Writing Group, each resume is edited carefully by the writer and then passed on to a resume editor that checks for spelling, grammar, syntax and style mistakes, as well as assessing the overall strategy of the resume.
In summary, it's much easier to hire a resume expert to create your accountant resume rather than trying to write your own. Sure, it costs money, but your resume is an investment in your career and without a great resume, it's tough to move ahead.
At Resume Writing Group, our resumes include a unique guarantee. If you use our resume and follow our advice, but are not hired in 45 days or less, we will refund the cost of your resume and give you an additional $100. You have nothing to lose and everything to gain.
Whether you need an accountant resume, a CPA resume or a bookkeeping resume, the team at Resume Writing Group can help. To get started, just click under the prices and services tab on our homepage and select the services you need. In addition to our professional resume writing services, we write cover letters, build LinkedIn profiles and even offer career coaching services.
---
« back to ARTICLES
---
Hire Us To Write YOUR New Resume Today!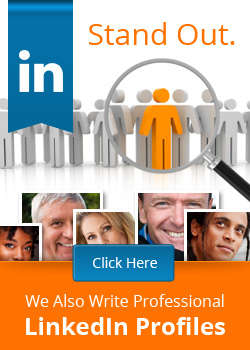 Meet Our Resume Writing Team:
As a group, our team of dedicated professional resume writers has experience creating highly successful resumes for all fields, levels of work experience, and employment situations. Below are a few of their biographies...
Patricia | Brooks | Rita
Amy | Carolyn | Roger
Joseph | Lauren | Tabia
Gabrielle | Rose | Lori