Gone are the days when your resume just had to appeal to humans. These days, you have to create a dynamic, amazing resume that attracts the attention of a hiring manager as well as applicant-tracking software. Striking a balance between humans and robots can be tricky, which is why recommend using pro resume writing services that have experience with both.
Applicant-tracking software makes it easy for companies to weed through hundreds or even thousands of resumes and come up with a list of suitable candidates, but these software programs are far from perfect. Often, perfectly good candidates are excluded simply because they don't know what to include in a resume that will be scanned by a bot, so consider the following tips before you send out your resume.
Read The Job Posting Carefully
The job posting will showcase precisely what the hiring manager wants to see and also provide you with clues as to what applicant-tracking software will seek. A hiring manager has a deeper understanding of human language and abilities, software just does what it is programed to do and it will be programmed to find resumes that fit a very specific job posting. Be sure to use some of the exact keywords that are used in the job posting, assuming, of course, that you possess those skills.
Spell It Out
A software program won't understand the interchangeability of words and acronyms. For instance, perhaps you work experience includes a stint at UPS. It would be wise to list this as United Parcel Service (UPS), so that the software can scan for both items. If you are a licensed vocational nurse, be sure to list the words as well as LVN. If you are a CISSP, be sure to also state that you are a Certified Information Systems Security Professional and so on.
Use A Conservative Format
This isn't the time to get creative with design. At our pro resume writing services company, we've heard about resumes that got lost in the mix because the applicant tracking software could not read the artistic fonts or was confused by the resume format. Stick with tried-and-true fonts such as Times New Roman, Helvetica, Arial and other commonly used typefaces.
Resist the urge to add decorative elements in the header and margins, as these design elements also can confuse software programs. If you do have a smartly-designed resume, save this copy for those times when you personally email or hand over a physical copy directly to a hiring manager to another professional.
At Resume Writing Group, we can provide you with a resume that appeals to hiring managers but also will hit the right keywords for applicant-tracking software. When you contact us for pro resume writing services, consider providing us with a few examples of the job postings for which you intend to apply. We can skim these postings and include the keywords that are likely to get you to the next step in the process – the all-important interview.
If you want an error-free, job-winning resume, cover letter or LinkedIn profile, we can help and we stand by our pro resume writing services with a unique guarantee. If you use our resume and follow our advice but are not employed in 45 days or less, we will refund the cost of your resume and give you an additional $100!
---
« back to ARTICLES
---
Hire Us To Write YOUR New Resume Today!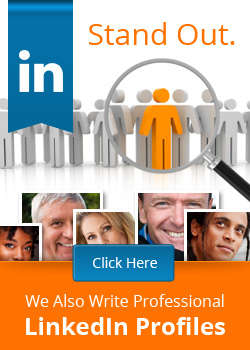 Meet Our Resume Writing Team:
As a group, our team of dedicated professional resume writers has experience creating highly successful resumes for all fields, levels of work experience, and employment situations. Below are a few of their biographies...
Patricia | Brooks | Rita
Amy | Carolyn | Roger
Joseph | Lauren | Tabia
Gabrielle | Rose | Lori